http://www.herbots.be/en/races-en/current-season/d/detail/tulle-7#report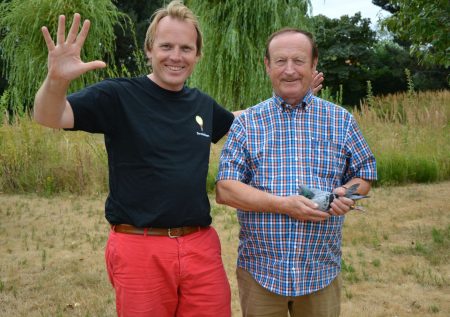 Rumbeke: Raf and Kurt Platteeuw from the West-Flamish city Rumbeke…
… both on a professional level as on a 'pigeon-level', this father-son combination can be considered as successful. It is unique what the Platteeuw pigeons managed so far in 2018. Last weekend they got the cherry on the cake by winning both the 1st as the 2nd national Tulle and we are convinced that when the rankings of the KBDB with ace birds are being revealed another layer of cream can be added.
"THEY LAUGH AT ME BECAUSE I'M DIFFERENT, I LAUGH AT THEM BECAUSE THEY'RE ALL THE SAME"
Whoever has spoken or visited Kurt Platteeuw won't deny it … Kurt is a very motivated fancier. A guy that is full of ambition … a fancier that 'stands-out' in every aspect. His way of experiencing pigeon sport is not as with many of us. His approach to pigeon sport doesn't know any boundaries and only the strongest of the strongest can and may survive. Many raise their eye brows when analysing his approach but when the results are on the table nearly every single fancier has to acknowledge the top results of the Platteeuw-pigeons. It is a system that doesn't only take a lot of energy from the pigeons but also from the fancier … system where every little detail counts and where mistakes are being punished without a doubt. We will explain in about 12 points but will go to Rumbeke next Winter to get into it even deeper and share it with you:
The season started off with a group of 240 racing pigeons (cocks and hens). Important to know is that every single pigeon is being raced on every single race. The word 'home stayer' isn't a word that is known by Kurt and Raf.
End of November all racers were being coupled. Coupled is a big word as Kurt let the pigeons pick out their own partner. All sliding doors are being opened and the party can begin.
When the first youngsters are being weened Raf and Kurt go along the lofts and those who don't have youngsters yet are being taken away from the loft. Kurt "during the season I make use of the 'chaos' system but when I look at the breeding period I can surely also make us of the word 'chaos'. The racing pigeons are on different lofts and on one loft I had 30% more hens then cocks … you know enough, no? For the hens the fight already started off right there. Jealousy for the hens was being awakened for the first time.
Once all are separated the hens go into the aviaries and the cocks stay on the lofts in boxes. Kurt explains: "Our youngsters are being raced on the sliding door system and in fact they are also being raced like this as a yearling and old bird".
On the day of basketing they can train one more time around the loft. Afterwards they are being fed full house. At 11h30 all pigeons are being basketed and Kurt will drive them as far as 10km. At homecoming all sexes can come together and can do whatever they want. Around 16h they are being fed one more time and towards the evening they are being basketed for the race.
Kurt only selects out his first 6 pigeons … the others are being given randomly.
Both the old as the yearling cocks and hens did the next racing program : Chateauroux Prov. (470km), one week later Bourges National (430km), one week later Limoges National (620km) for the old and a provincial greater middle distance race for the year birds. Another week later Chateauroux National (470km), then they all stayed home one week to resume on Brive National (650km), one week later Gueret National (500km), one week later Limoges National (620km), another week later Jarnac National (630km), then again one week rest to be ready to shine on Tulle National (610km) and next week they will close the season with Angoulème national (620km). In total 10 races which makes that they will have flown 5,600km !
In a matter of feeding there is the "PLATTEEUW SPECIAL" mixture from Van Robaeys. This is being fed on a daily basis. This mixture is only being enriched the last 2 days before basketing with 20% sports mixture when the cocks are going to a long distance race. The hens get this addition only one meal before basketing.
They get daily a lot and variated grit. Also this grit mixture is made according Kurt's own recipe.
He doesn't treat anymore with antibiotics. "I pull the card of the 'natural strength' now. I never look at the pedigree … race and race more … they select themselves and here in Rumbeke there is no room for those who can't stay healthy in a natural way. The weak ones go out by themselves" is what Kurt tells – very convincing.
As mentioned before, a discussion with Kurt is this interesting that we will pass by again coming Winter to go more into detail.
"JULIA" : 1st NATIONAL TULLE
A top pigeon that wins … a jewel that went into the basket as 1st nomination for Tulle and didn't disappoint. Together with "Rondelle" she came home at 13h46min but "Rondelle" hesitated a bit to go in and left the honour to "Julia" to win the 1st National.
Winning a national race is always something special, but winning a national with your best pigeon is the best you can get. Please take a seat and analyse the palmaris 2018 of this Tulle winner:
16 National Jarnac 4,940b.
25 National Brive 4,384b.
37 National Limoges 7,236b.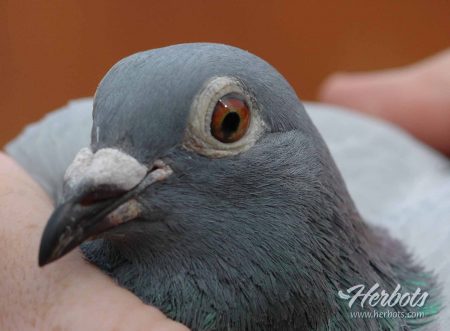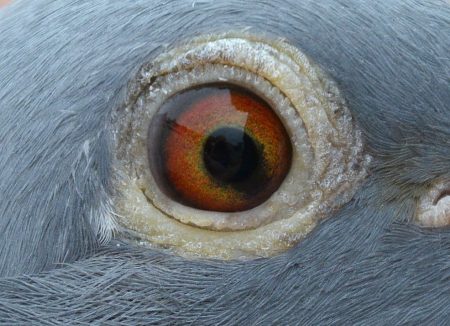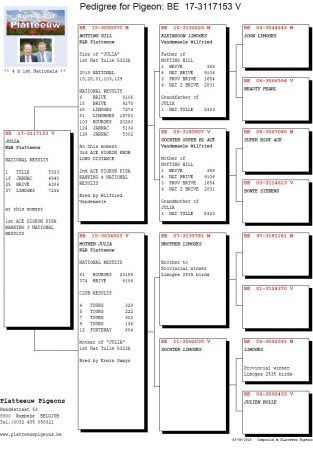 With these results "Julia" is in the running classification of Ace Bird Long Distance KBDB on the 3rd place.
Her father is "Notting Hill" (B15-3050070)…a marvellous cock who shined in 2018 already with a 18th National Brive 9,278b – 28th National Limoges 7,274b – 81st National Limoges 15,783b – 103rd National Bourges 20,280b – 129th National Jarnac 5,302b. The past season he also already won a 6th National Brive 9,106b and a 124th National Jarnac 5,134b. We will see "Notting Hill" this year for sure within the top of the KBDB Ace birds as in the current classification his ringnumber is on the 3rd place.
"RONDELLE": 2nd NATIONAL TULLE
5 seconds after "Julia", "Rondelle" clocked. "Rondelle" is a nice hen bred by Everaert Frederik from Zwijnaarde. She already won before the 75th National Brive 4,384b., 95th National Jarnac 4,940b. and the 342nd National Montélimar 2,042d.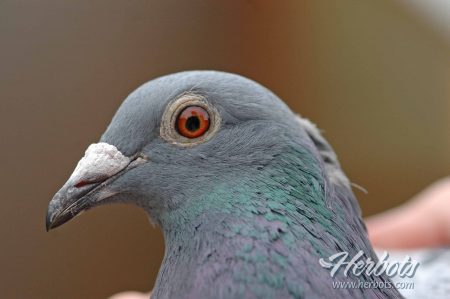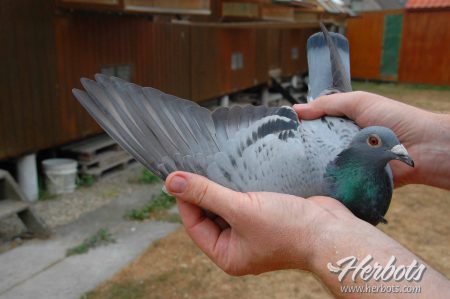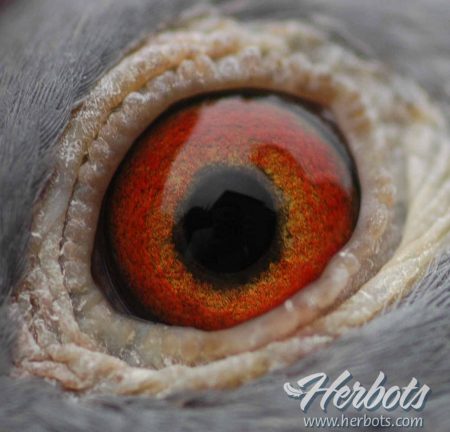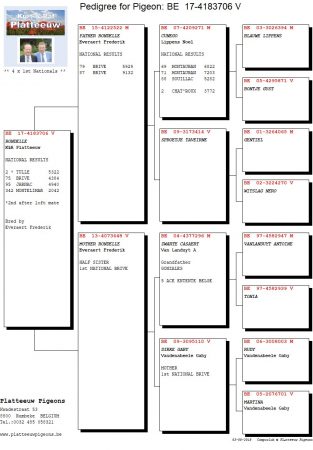 "GIVE THEM A RECORD AND THEY WILL BREAK IT"
After Tulle Kurt announced proudly that they already won, this season alone, more than 100 Top 100 National classifications. Never seen before … people that can know told us that the Vandenheede brothers got one time 65 Top 100 classification in one season, but this record is now gone thanks to the Platteeuw pigeons. Kurt confesses that he has the weather in his advantage the entire season now. "If it was a constant Western wind, I wouldn't have this many top 100 national classifications, but it is now like this, so we have to make the most of it."