"Kurt & Raf Platteeuw, Rumbeke"
WINNERS OF THE MOST TOP 100 NATIONAL POSITIONS
IN BELGIUM 2018 OVER 3 RACES
18 top 100 National positions (average 20,400 birds)
6 top 5 Provincial positions (average 4,000 birds)
5 top 5 National Z (average 6,200 birds)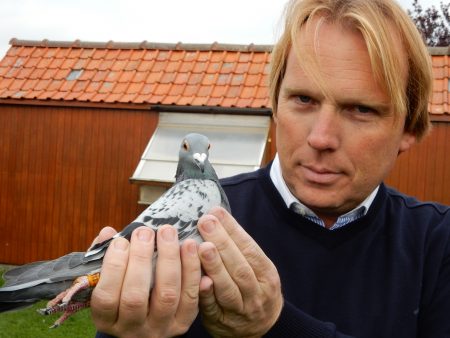 The results absolutely speak for themselves. These are not Club races, these are not Provincial races … these are Nationals … the entire country is competing (look at the number of birds sent!) … and Kurt is at the top on every one! As fanciers, we know exactly the high levels of motivation and dedication which are required to produce this quality of results. Fortunately, Kurt and his father are ready for the challenge … and 2018 looks like another incredible year for them.
Racing cocks and hens, from 430 – 615 km, using Vanrobaeys Platteeuw Special No. 523 – feeding as much as they like, but always taking away after five minutes. For longer races, he will add 1 tsp per pigeon Extra Small Maize No. 198 for 2 days before basketing and the day of basketing. This, together with the Platteeuw Yellow Drops, Platteeuw Yellow Crystals and Platteeuw Eye Drops have helped create a winning formula.
"New Magic"
26/5/18 National Bourges 20,280 old birds 430 km
1st Club 688 b
1st Provincial 4,226 b
1st National Z 6,271 b (10 top 100)
2nd National 20,280 b (5 top 100)
"New Magic" (BELG:16/4249510) is a two year old cock who in the past has already put his nose to the window several times with 105th Provincial Limoges 3,128 birds; 268th Provincial Argenton 2,714 birds; and now at the top – 1st Club, 1st Provincial, 1st National Z and 2nd National Bourges. New Magic is on the father's side a crossing of the Barnaby line Deno-Herbots x Guido Van Caneghem's old lines. On his mother's side, he is a Vandenabeele product. His mother is a granddaughter Mister Magic x the Beckham-line Deno-Herbots.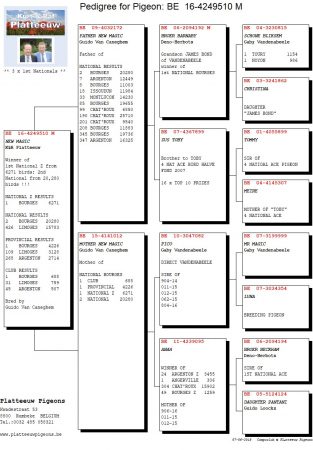 "Isabel" and "Gone Bliksem"
2/6/18 National Limoges 15,783 old birds 615 km
1st & 2nd Club 759 b
2nd & 3rd Provincial 3,128 b
3rd & 4th National Z 5,365 b (11 top 100)
16th & 17th National 15,783 b (6 top 100)
"Isabel" is the product of the crossing Erwin Samyn x Eric Vermander on the father's side and on her mother's side the old lines with a pinch of Etienne Devos.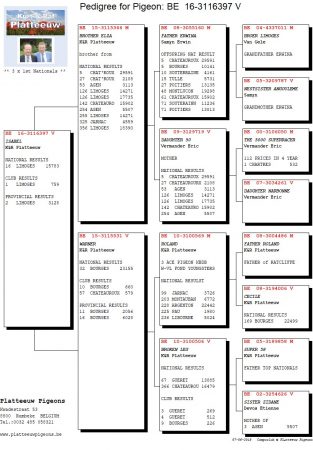 "Gone Bliksem" already flew many top prizes on speed and middle distance, but also on the one day long distance with 47th Jarnac 5,117 birds, 200th Tulle 9,576 birds, 573rd Limoges 10,554 birds, and now the cherry on the cake – on top at Limoges National. She is the daughter of a Martyn Mitchell pigeon (crossing Vandenabeele x Limbourg) and the mother is a direct hen of Eric Vermander.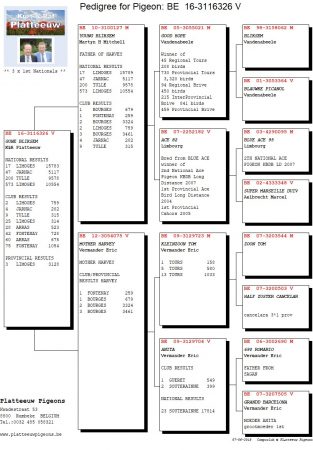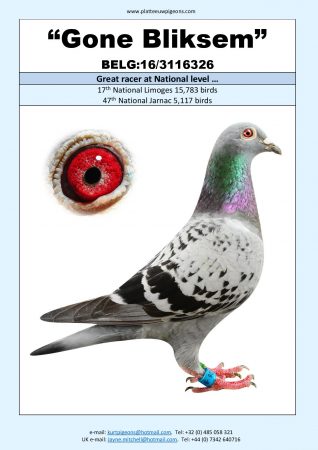 "Cove Billy" and "Cove Tours"
9/6/18 National Chateauroux 27,081 yearlings 469 km
1st & 2nd Club 562 b
3rd & 5th Provincial 5,608 b
4th & 5th National Z 8,085 b (11 top 100)
15th National 27,081 b (2 top 100)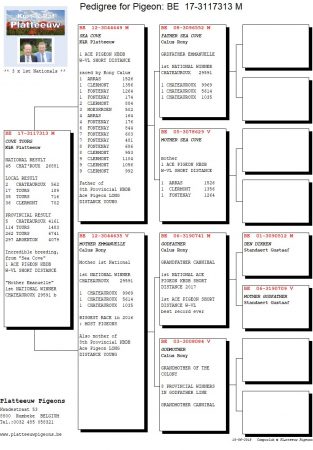 "Cove Billy" and "Cove Tours" are both children of "Sea Cove" 1st Ace KBDB W-Vl Short Distance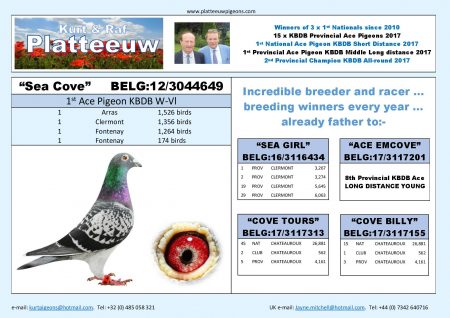 "Sister Sea Surfer"
9/6/18 National Chateauroux 18,689 old 469 km
4th Club 529 b
5th Provincial 3,402 b
9th National Z 5,334 b
81st National 18,689 b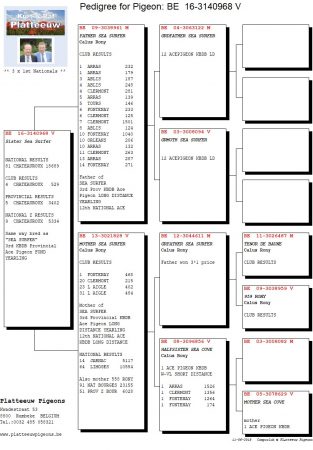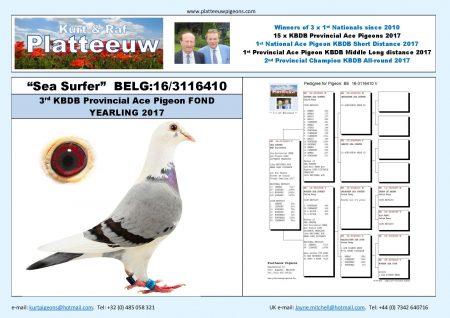 Norman Harvey
Roayl Inniskilling Fusiliers
25 October 1918
Ingoyghem, Belgium
ENGLISH PRIVATE RUSHED FORWARD AND ENGAGED THE ENEMY SINGLE-HANDED
Thomas Whitham
Coldstream Guards
31 July 1917
Pilkem, Belgium
ENGLISH PRIVATE SAVED MANY LIVES WHILE WORKINGS HIS WAY FROM SHELL-HOLE TOT SHELL-HOLE THROUGH OWN BARRAGE
Charles Coverdale
Manchester Regiment
4 October 1917
Poelcapelle, Belgium
SGT. COVERDALE RUSHED TWO MACHINE-GUNS, KILLING HOSTILE TEAMS
John Skinner
King's Own Scottish Borderers
18 August 1917
Wijdendrift, Belgium
SGT MAJOR SKINNER COLLECTED SIX MEN WITH GREAT COURAGE TO A SAFE PLACE BEING WOUNDED IN THE HEAD
Henry Edward Kenny
Loayl North Lancashire Regiment
25 September 1915
Loos, France
PRIVATE KENNY WENT OUT UNDER VERY HEAVY SHELL, RIFLE AND MACHINE-GUN FIRE, SAVING MANY WOUNDED MEN
Edward Cooper
King's Royal Rifle Corps
16 August 1917
Langemark, Belgium
SGT. COOPER RUSHED FORWARD FIRING HIS REVOLVER INTO AN OPENING IN A BLOCKHOUSE SILENCING HOSTILE MACHINE GUNS